I'm happy to report that I have finally finished drawing my Grimm City overview map. As I mentioned earlier, the purpose of this map is to provide a general frame of reference for everyone when I share new content about the people, places, and things that make up Grimm City. Eventually I plan on expanding this into a detailed street level map, but for now, I think this will help me get started with what I want to accomplish.
And now, without further ado, I present to you the
Grimm City Overview Map
: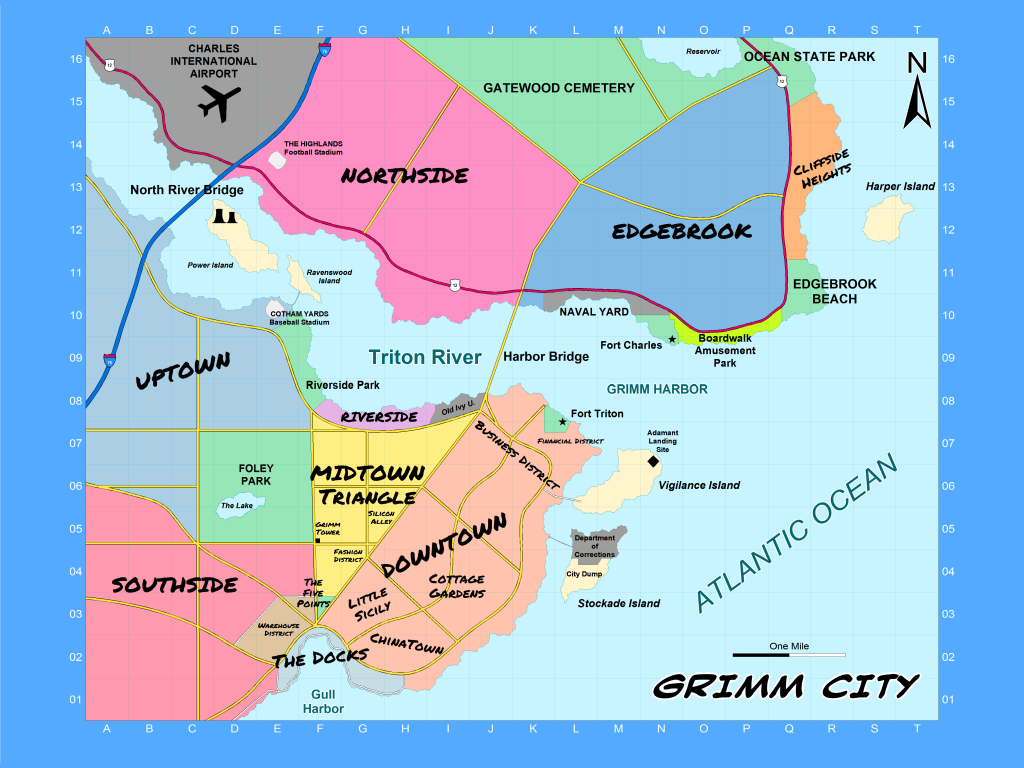 Grimm City Overview Map (Screen Version) - Click on image to expand.
A much larger (4800 x 3600) poster size version of the Grimm City Overview map is available
here
.
Random Fun Grimm City Fact
Cotham Yards (E-10 on the map) is the home of the Cosmos (short for 'Cosmopolitans'), Grimm City's major league baseball franchise.
Coming up next -
A Brief Tour of Grimm City
, so stay tuned...
And thanks for reading!