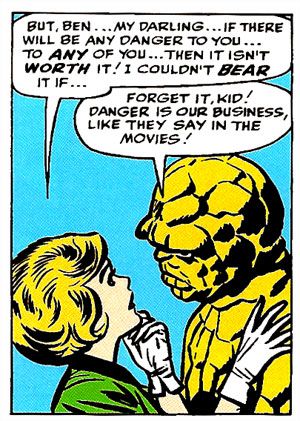 Love interests have always played a large role in comic books and the lives of superheroes. Superman (Clark Kent) has Lois Lane. The Thing (Ben Grimm) has Alicia Masters. Wonder Woman (Diana Prince) has Steve Trevor. Spider-Man (Peter Parker) has Mary Jane Watson and Gwen Stacy. Batwoman (Kathy Kane) has Renee Montoya. Northstar (Jean-Paul Beaubier) has Kyle Jinadu. It's only natural for significant others to play a large part in a tabletop roleplaying game about superheroes as well.
When creating a love interest for your character, there are several key questions you have to ask yourself:
What does the love interest do for a living?
Does the love interest know about your character's secret superheroic identity?
Is the love interest a superhero as well?
Is the love interest secretly a supervillain?
What supervillains know the identity of your character's love interest?
Am I putting this person I love at risk because of what I do, and if so, how?
A love interest should be a collaborative character, one developed jointly between the player and GM (Game Master), or if the love interest is with another player's character, the relationship should be developed between both players with the GM's approval. Everyone should try to work together to create a fun and challenging roleplaying experience for all.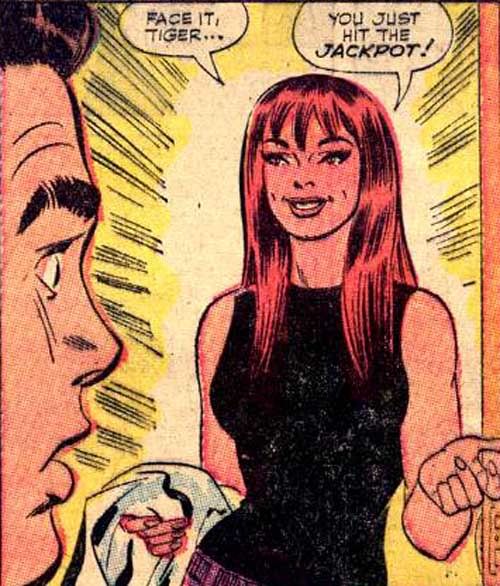 In ICONS, a love interest is usually listed on the character sheet as a quality aspect, a connection to be exact. As a player, you can
tag
any of your hero's quality aspects to spend Determination points to do various things - a determined effort, a focused effort, a power stunt (a new application of one of your superpowers that you normally can't do), recover from injury, or a retcon. The GM on the other hand can
compel
any of your qualities just as they can your challenges (another type of aspect, usually a weakness or some other negative connotation) and bring them into play in the game, awarding you a point of Determination to do so.
As a connection, this opens up a lot of storytelling possibilities involving love interests. Supervillains will frequently target the love interest of a superhero in their evil machinations, making the significant other a potential weakness. A love interest's career or station in life can sometimes provide the superhero with an important connection in his or her fight against crime - reporters and police officers can provide valuable insider information, scientists and professors can provide knowledge and cutting-edge technology, a lawyer can defend you when needed. The CEO of major corporation can provide you with all of this and more. Face it, Tiger, you just hit the jackpot!
And just like your love interest is there for you, you must be there for them in their time of need. If you should fail, therein lies the tragedy that is the stuff of legends.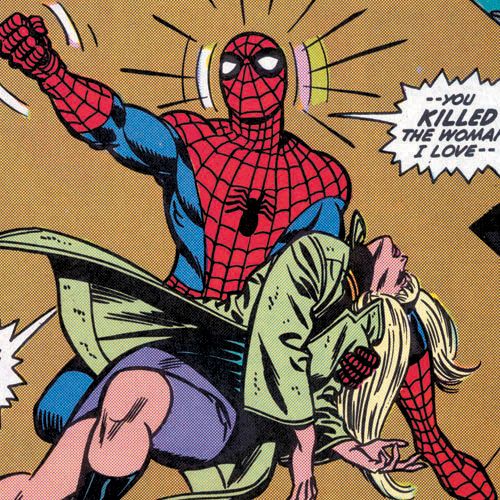 Thanks for reading, and see you on Monday!